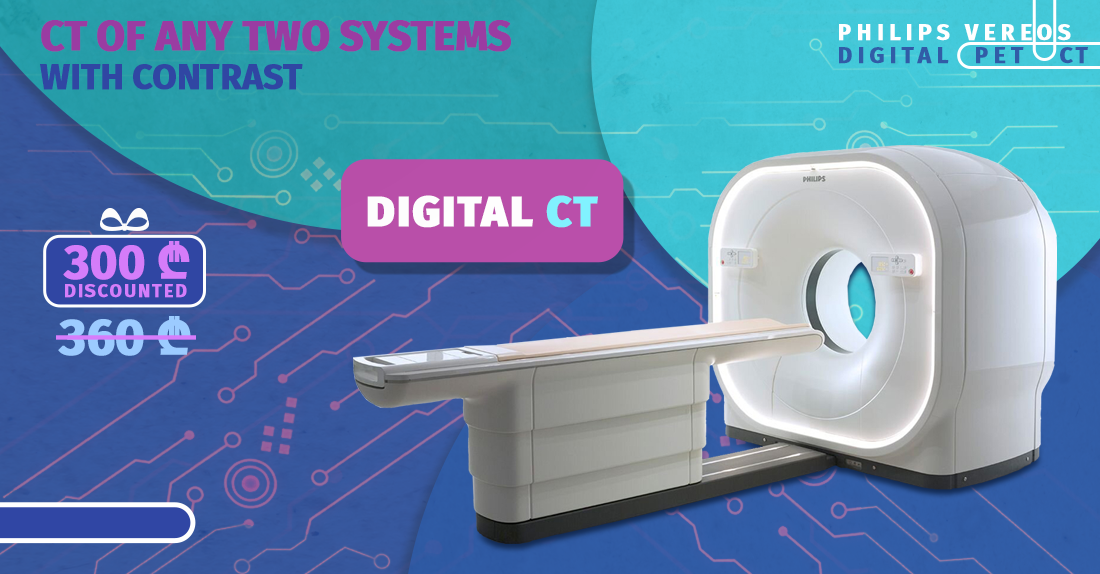 Promotions for the weekend on 128-layer machine
The National Center of Surgery offers a weekend discount CT scans with contrast of any two systems.
With the aid of a cutting-edge, digital, 128-layer device (PHILIPS VEREOS DIGITAL CT) and a qualified radiologist, you can acquire a CT scan of the two systems or organs you desire with contrast for 300 GEL instead of 360 GEL and receive an unequivocal diagnosis.
Please register in advance at +995 577 119 119 or +995 322 02 25 25 to take advantage of the promotion.
The National Center of Surgery serves patients every day, 24 hours a day!
Wish you health!
Give us a call