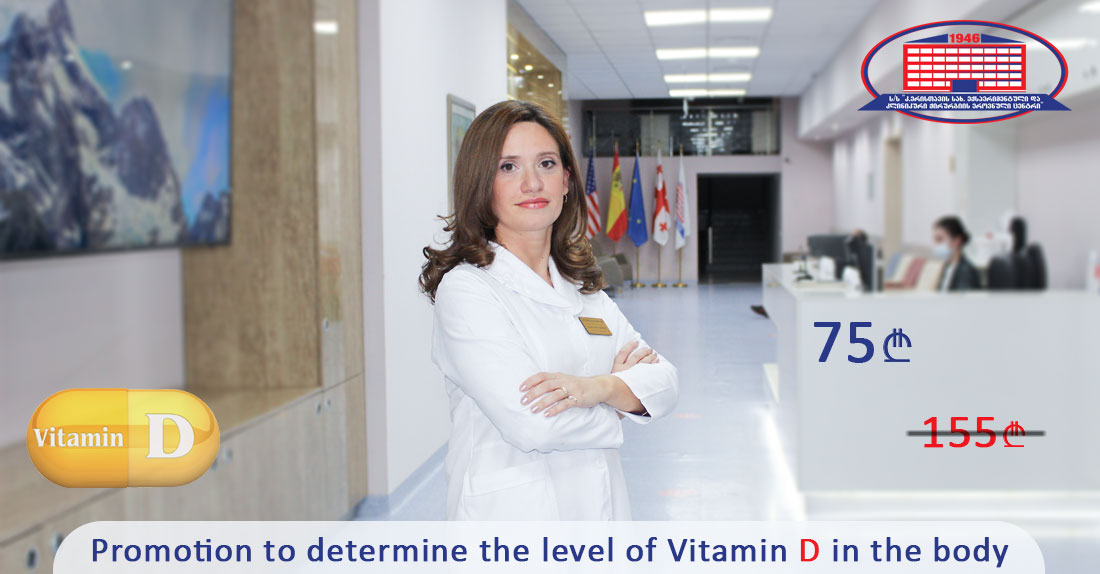 National Center of Surgery announces promotion in the field of endocrinology.
If you suffer from the following type of complaints: general weakness, hair loss, broken nails, dry skin, irritation, bone and joint pain, frequent illnesses – you might have vitamin D3 deficiency.
For 75 Gel instead of 155 Gel, we offer:
Consultation with an endocrinologist;
Vitamin D blood test;
Electrolytes blood test (Na+,K+, Ca ++)
Promotion is valid every Thursday!

If you'd like to utilize the mentioned promotion, please, make an appointment in advance at 577 119 119 or 2 02 25 25!
Wish you health!
Give us a call
---
What are patients interested in
Vitamin D deficiency
Qauestion:: Which medication is effective in vitamin D deficiency? I'm 31 years old
See Answer
See More