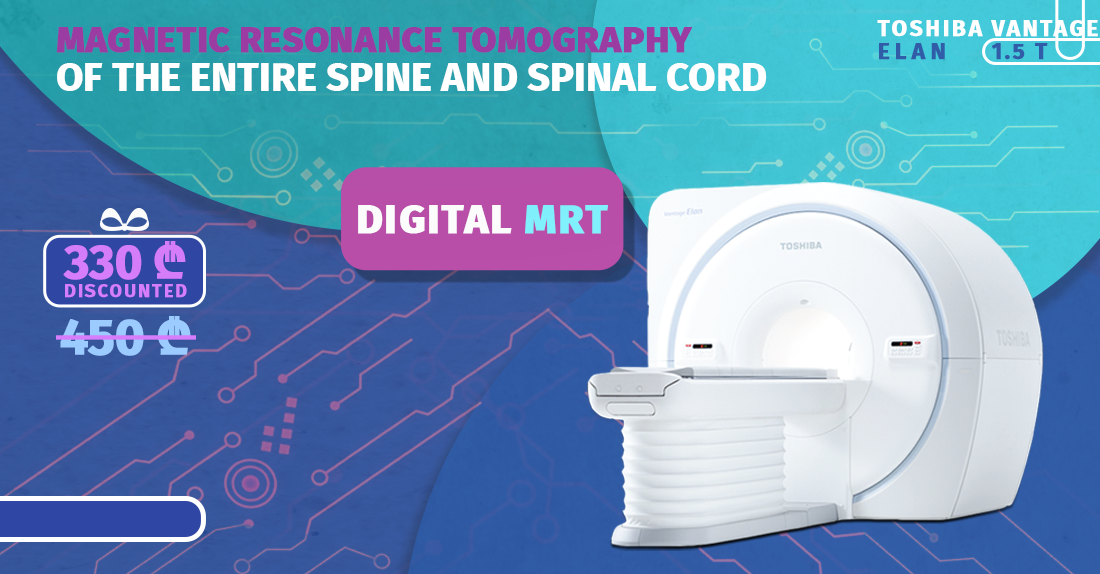 Spine MRT with
Employ The National Center of Surgery's fall promotion and receive a complete magnetic resonance imaging of the spine and spinal cord every Monday, Saturday, and Sunday for 330 GEL instead of 450 GEL.
The study is conducted on a 1.5 Tesla TOSHIBA machine , the VANTAGE ELAN, which is outfitted with the most recent technology packages and research modes.
The promotion is valid on Monday, Saturday and Sunday!
Please register in advance at +995 577 119 119 or +995 322 02 25 25 to take advantage of the promotion.
Give us a call