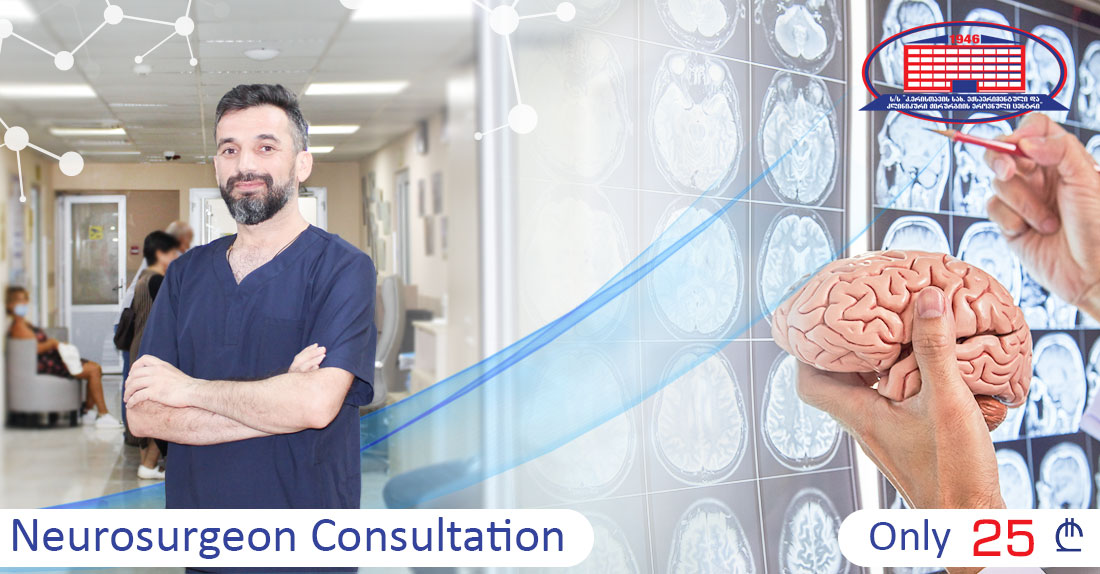 As part of the campaign, you can use the consultation of a neurosurgeon for only 25 GEL instead of 50 GEL!
Mr. Rudiko Jigania, a neurosurgeon, will assist you during the direct consultation.
In case of diagnosis of any neurosurgical problem,we will plan the appropriate course of treatment.
Form №100 is issued if necessary.
The promotion is valid on every Wednesday!
If interested, please, make an appointment in advance at (+995) 577 119 119 ; (+995) 032 2 02 25 25.
Wish you health!
Give us a call