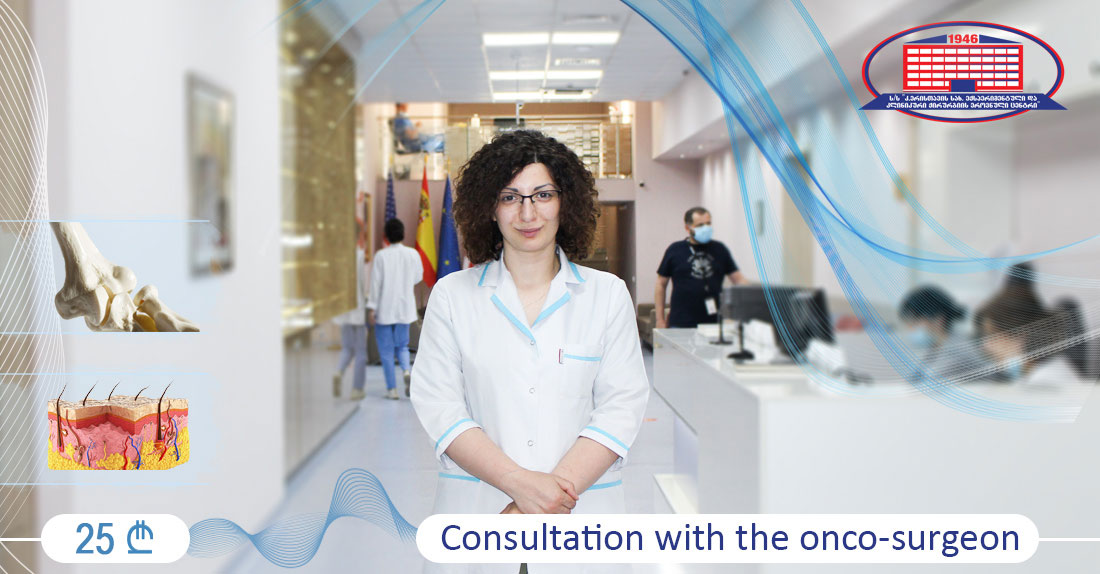 Your health condition will be assessed during the consultation and the next stage of treatment will be planned.
You can take advantage of the promotion if you complain about:
Fat deposits on the skin;
Subcutaneous tissue formations;
An abundance of moles or mole, that irritate you;
Papillomas or growths anywhere on the body;
slightly raised hemorrhages from the surface of the skin.
You will benefit from a consultation within the promotion for only 25 GEL.
The promotion is valid every Tuesday.
If you are interested, please pre-register at (+995) 0322 02 25 25.
Wish you health!
Give us a call
---
What are patients interested in
Chemotherapy
Qauestion:: Hello, My mother received several courses of chemotherapy, because of metastatic involvement of bone and liver. During that time platelet count significantly decreased and only presented with small skin hemorrhages. In chemotherapy, platelet count sometimes increases or decreases, she simultaneously takes Revolade (50mg) on a daily basis and underwent platelet transfusion several times that had an only short-term effect. Is it possible to find another solution for the mentioned problem at your clinic? Thanks in advance
See Answer
See More