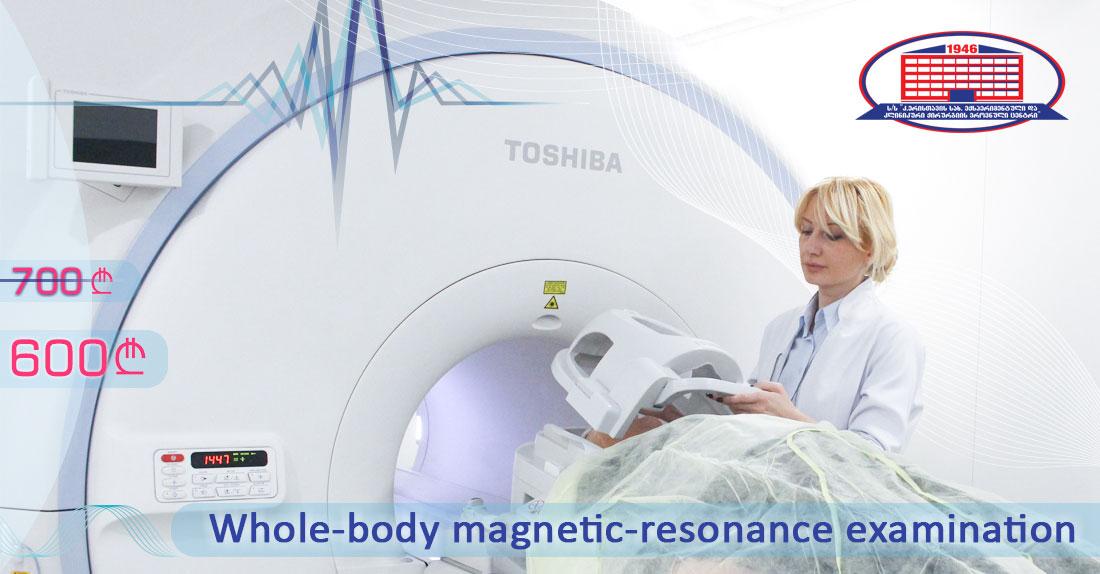 Magnetic-resonance tomography (detailed study) is one of the most informative methods of diagnostic studies.
National Center of Surgery offers:
Full-body magnetic-resonance tomography (detailed study) imaging for 600 Gel instead of 700 Gel.
Study is conducted on company Toshiba's latest generation magnetic-resonance tomography scanner Vantage Elan, which is one of the best on the world market based on its' capabilities. Magnetic-resonance tomography scanner of the clinic is equipped with powerful technological packages, latest study modes. It's distinguished with high resolution images.
Promotion is valid every Saturday and Sunday! (Examination lasts 2 hours)
To utilize mentioned promotion, please make an appointment in advance at 577 119 119 or 2 02 25 25
Wish you health!
Give us a call