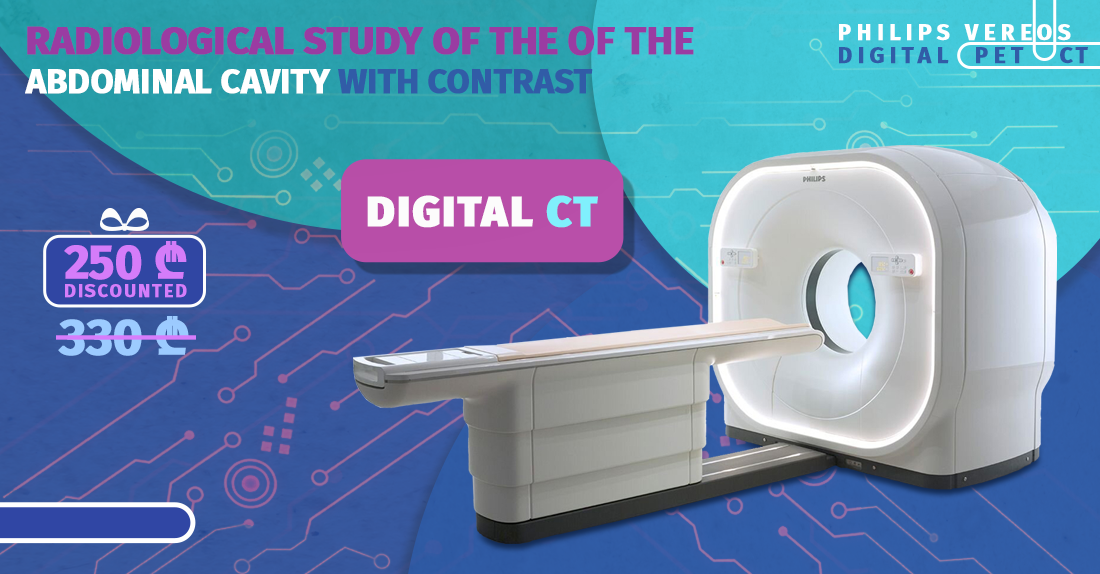 Digital, 128-slice computed tomography
You can conduct a CT scan of the abdominal cavity with contrast for 250 GEL instead of 330 GEL as part of the National Center of Surgery's ongoing weekend special offers.
Remember, that the research is conducted using a modern equipment with digital detectors and artificial intelligence (PHILIPS VEREOS DIGITAL CT). The radiologists writing the report are experienced professionals with a high level of training in their field. They will accurately diagnose your condition.
To take advantage of the promotion, please register in advance at +995 577 119 119 or +995 322 02 25 25
The NationalCenter of Surgery serves patients every day, 24 hours a day!
Wish you health!
Give us a call