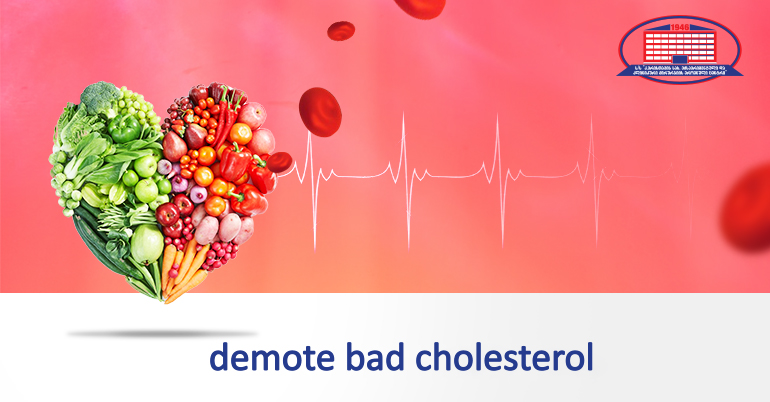 Cholesterol is an organic compound that plays an important role in the body.
It is included in the plasma membrane of cells. Cholesterol is a necessary substance for the formation of steroid hormones, bile acids and vitamin D production. Plays an important role in normal functioning of the nervous and immune system.
Total cholesterol is divided into fractions: low density, bad cholesterol and high density - good cholesterol and existing imbalances require improvement
National Center of Surgery's endocrinologists Ana Chokhonelidze discusses the topic.
It is desirable to restrict saturated fats, trans fats in the nutrition. According to modern recommendations, 50% of the total caloric intake has to be from carbohydrates, 20%- proteins, and fat -not more than 30%. Saturated and trans fat Saddle should be less than 10% of the overall calories.
The following types of products are characterized by high saturated fats:
Pieces of fatty meat
Meat products, sausages, meat pie and etc.
Butter, animal generated ghee and pork fat;
Cheese, especially solid cheese;
Sour cream, cream, ice cream
Biscuits, cake and confectionery products made from animal fat..
Similar to saturated fats, trans fat can also increase cholesterol levels in blood and therefore, the recommended and accepted trans fat intake should not exceed 2% of our total energy. Trans fat amount can be excessive in following products: hydrogenated vegetable fats, vegetable margarine and fat products.
Remember that not all kinds of fats harmful to the body, on the contrary, some fats are necessary and sometimes there's need to consume more.
Saturated fat replacement with unsaturated fat can help the body to reduce the number of bad cholesterol in the blood and increase the good cholesterol levels.
Unsolicited fats, such as so-called Omega 3, known as essential fatty acids, can be found in the following products:
Fatty fish such as salmon, sardines and mackerel;
Nuts, peanuts, sunflower, cocoa and so on; •
Sunflower and olive oils; •
Unsaturated fats are found in fruits and vegetables.
Some products can lower bad cholesterol, for example:
Avocado;
Tea
Walnuts
Fish;
Black chocolate;
Soya
Beans;
Fruit (apple, pear, orange, lemon, berry smoothie);
Vegetables (especially eggplant)
Endocrinologist 's several useful advices for our readers:
Read the list of product composition and nutritional value on the label;
When you buy meat, select lean slices;
Instead of fraying on a pan, bake, boil, fry on grill or steam;
Make dishes as many vegetables as possible
Remove the accumulated visible fat on surface of the soup
National Center of Surgery address: Tbilisi, dighomi, Chachava N5
You may contact National Center of Surgery's call center at 577 119 119 or 2 02 25 25.
Wish you health!