Digital Positron-Emission Computed Tomography (PET/CT)
Digital Positron-Emission Computed Tomography (PET/CT)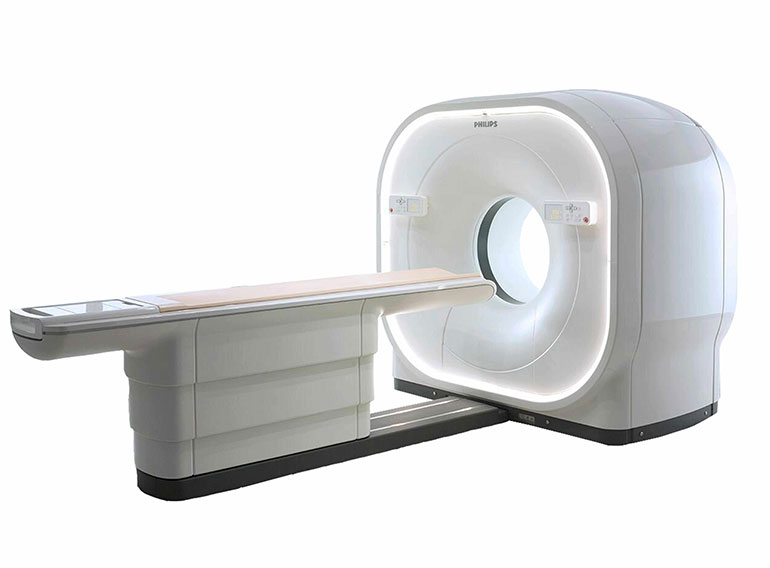 Philips Vereos Digital PET/CT
The Department of Nuclear Medicine of the National Center of Surgery was equipped with Philips Vereos Digital PET/CT digital Positron-Emission Computed Tomography.
This model is the only fully Digital Positron-Emission Computed Tomography in the world.
Philips Vereos Digital PET/CT is equipped with a digital detector, which records all the unique photons produced by the isotope decay in the cell.
The device is distinctive with the iDose4 and O-MAR system reconstruction technology, which, together with the high sensitivity of the digital detector, makes it possible, to preserve high image quality against the background of small doses of the isotope.
The digital detector is featured with optical crystal characteristics (LYSO), which provides the photon matrix connection with photosensors (1: 1). All of the above are the superiorities of Philips Vereos Digital PET/CT over "analog" devices.
Advantages of Digital PET/CT compared to "analog" devices:
It stands out by digital photon counting technology;
High image quality is reached at the expense of sensitivity;
Allows us to accurately describe the formation;Can detect even the smallest tumor foci that do not exceed 2-3 mm and could not be detected by an "analog" device;
Consumes a lower dose of isotope, accordingly, Digital PET/CT is less sensitive to its half-life and the patient receives less radial load;
The study is conducted in a minimum amount of time for the patient.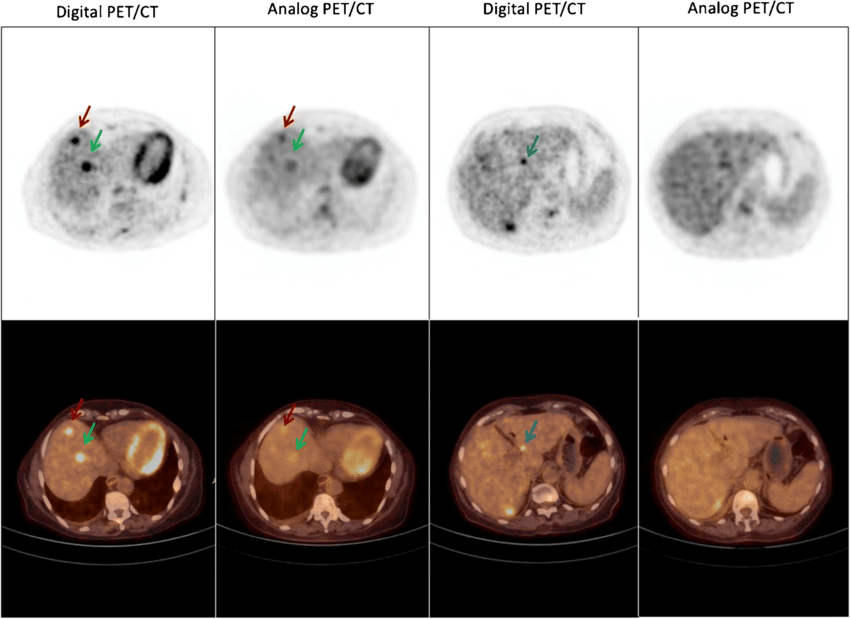 Throughout Philips Vereos Digital PET/CT it is possible to detect small formations that are not visible during a computed tomography, magnetic resonance imaging, and other radiological examinations.
Without Positron-Emission Computed Tomography, accurate diagnosis and treatment tactics for cancer patients are impossible!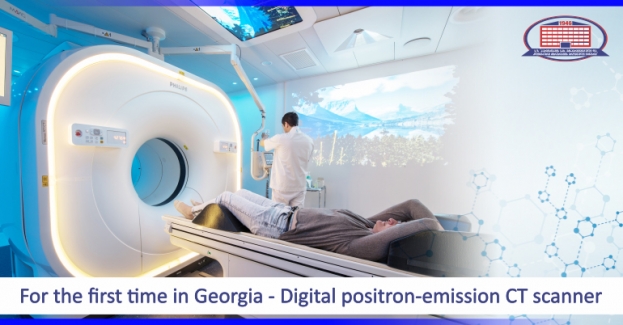 PET / CT, i.e. positron-emission tomography is a nuclear medicine examination method, which is a ...
See More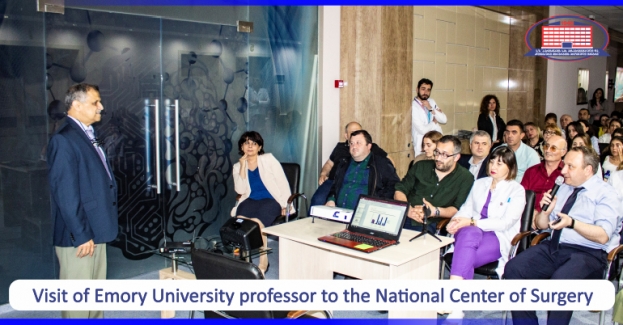 Professor of Emory University read a lecture at National Center of Surgery's department of radiot...
See More