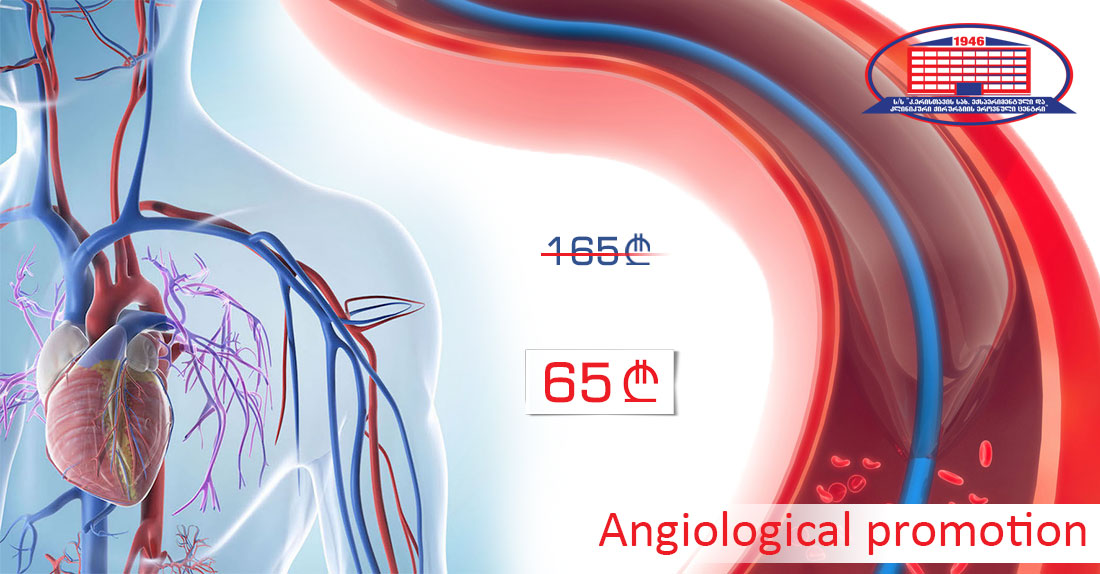 National Center of Surgery for 65 GEL instead of 165 GEL offers angiologist consultation and discount on angiological examinations
You can use the promotion if you are bothered by the following types of complaints:
Limb or limb pain, heaviness, and swelling;
A history of thrombosis or thromboembolism in the anamnesis;
Coldness of the ankle or limb;
"Knots" of the limbs at night (so-called cramps, cramps in the limbs).
The following studies will be conducted within the promotion:
Vascular dopplerography with the latest generation ultrasound machine Toshiba Aplio 500;
General blood test;
Coagulogram.
The promotion is valid on every Wednesday!
Please, note that, patients are registered in advance at the following contact number: 577 119 119 ან 2 02 25 25.
Wish you health!
---
What are patients interested in
Varicose veins
Qauestion:: Question: Greetings, I have varicose veins, visible lumps all over the left leg. Is laser surgery, ablation possible? And what does it cost?
See Answer
Abdominal Aortic Aneurysm
Qauestion:: Please tell me if the operation is now possible for a citizen of Azerbaijan. Abdominal aneurysm. What's the price?
See Answer
See More