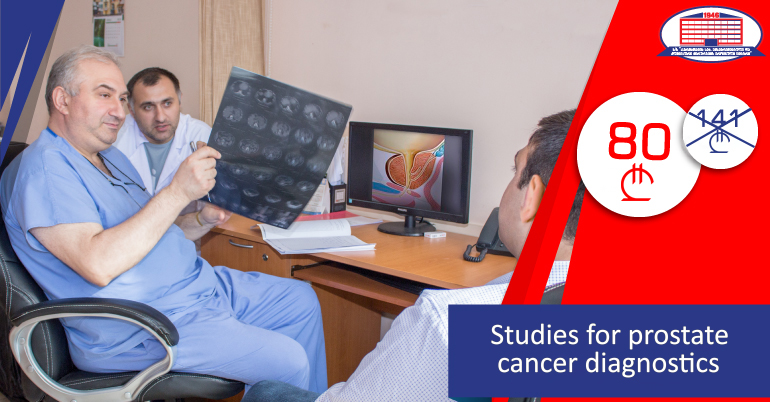 The prostate cancer is a malignant tumor. It is the most common cancer in men.
Take advantage of the promotion of the National Center of Surgery if you have the following symptoms:
Trouble starting and stopping while urinating
Frequent urination
Pain in the lower abdominal, groin, hip or lumbar areas
Burning or pain during urination
Weak or decreased flow in your urinary stream
The feeling of the incomplete emptying of the bladder
For 80 lari instead of 141 lari we offer:
• Consultation with a urologist;
• Urinalysis;
• Ultrasound examination of the urinary system with determination of residual urine;
• Measurement of prostate-specific antigen (PSA).
The offer is valid every Friday!
It is possible that you will no longer need additional research after these studies, but if the prostate biopsy is still necessary, then you pay 200 GEL instead of 260 GEL within the frame of the promotion. In total, you pay 280 GEL instead of 401 GEL.
According to the results of the study, if magnetic resonance imaging (with contrasting) of the organs of the small pelvis becomes necessary, we offer you this study at a significantly low price, pay 370 GEL instead of 470 GEL.
Contact the National Center of Surgery and perform a full prostate exam at a low price!
Please make an appointment in advance! Call us at 577 119 119 or 2 02 25 25 and use our promotions!