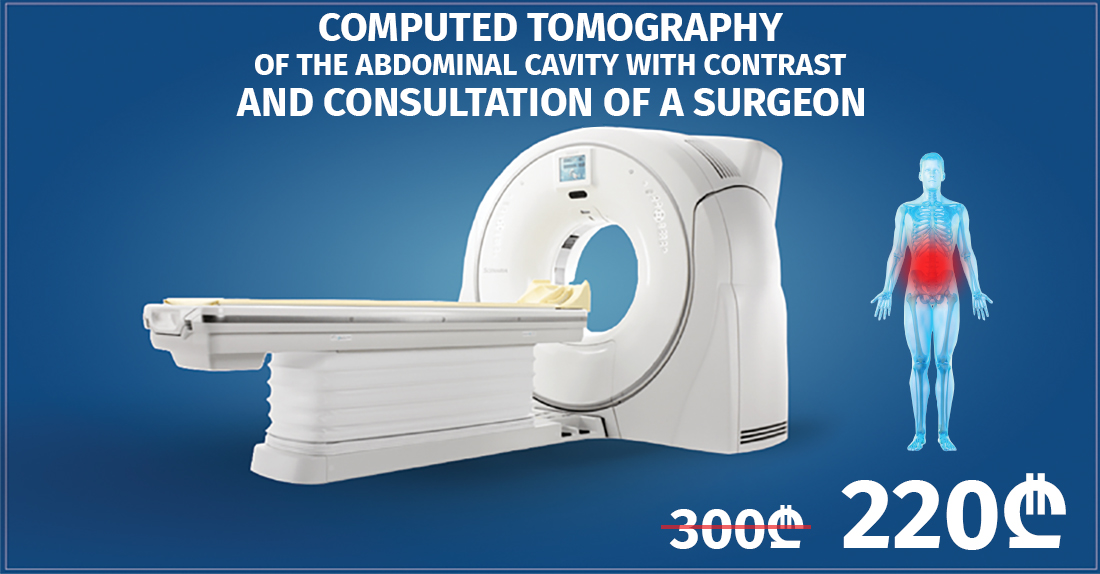 Batumi Clinic of The National Center of Surgery
If you are concerned about:
Stomach pain;
Constipation;
Heartburn, etc.
Don't miss out on the opportunity to get a radiological (CT) study at The National Center of Surgery's Batumi Clinic.
Take advantage of the promotion, and conduct studies for 220 GEL instead of 300 GEL:
1. An abdominal CT scan with contrast;
2. A free surgical consultation.
Doctors from The National Center of Surgery's Tbilisi Radiological Service take part in the analysis of research, as well as, in the formulation of findings!
The promotion is valid until February 28!
To take advantage of the discount, please register in advance at the number 0 422 40 00 00
Wish you health!
Give us a call