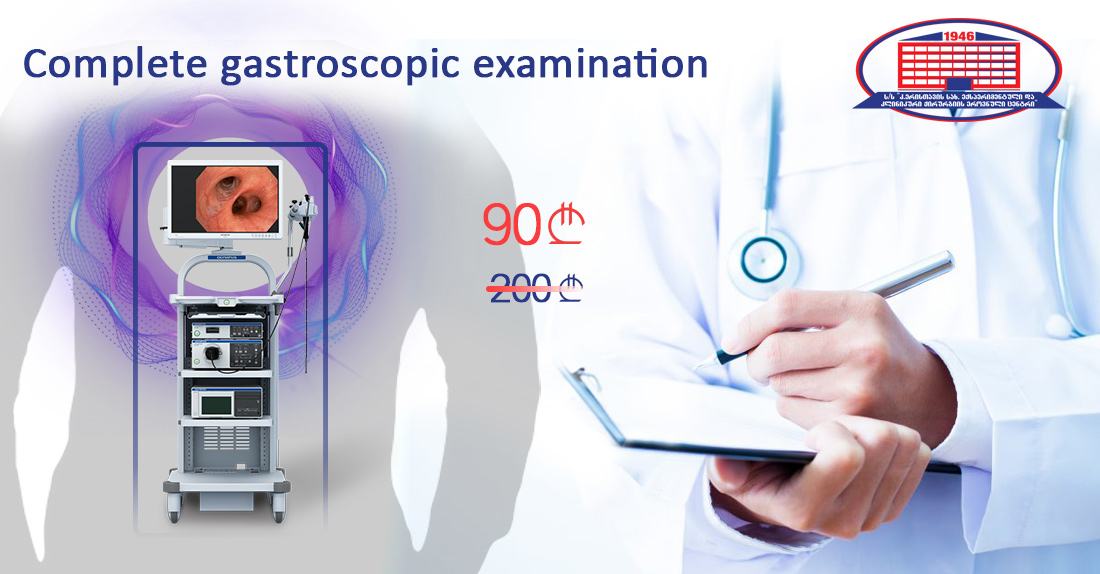 National Center of Surgery offers a full gastroscopy examination for 90 Gel instead of 200 Gel!
Within the promotion, you will consult with a surgeon.
The examination is carried out on OLYMPUS's latest device.
The duration of the examination is minimal.
Moreover, the mentioned procedure can be carried out under anesthesia for a reduced price of only 180 Gel instead of 300 Gel.
Promotion is valid every Friday and Saturday.
Surgeon-Endoscopist Irakli Paichadze, coordinator of the endoscopy unit of National Center of Surgery, will conduct consultation and examination!
Please make an appointment in advance at 577 119 119 or 2 02 25 25 to utilize the mentioned promotion.