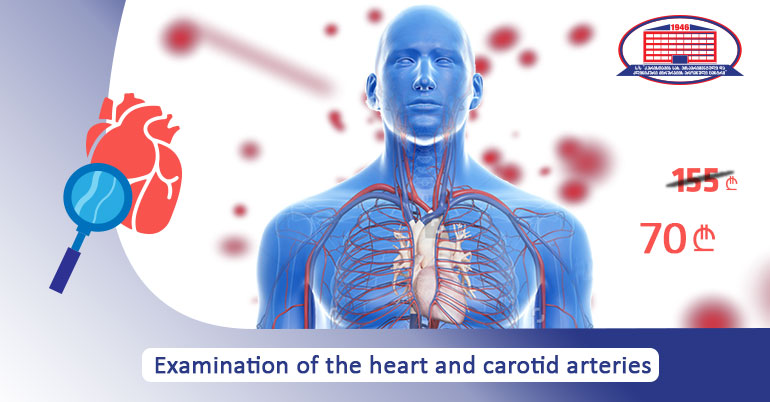 Examination that is crucial for assessment of patient's cardiac and neurological status!
For 90 Gel instead of 155 Gel, we offer:
Carotid Doppler;
Echocardiography
Consultation with a cardiologist of neurologist (one of them) after the examination results.
Utilize the promotion of National Center of Surgery, if you suffer from chest pain, dizziness, heart palpitation, arrhythmia, fatigue, high blood pressure,
Dopper studies of carotid arteries - blood vessels that supply brain with blood, enables to identify and treat causes of these complaints.
Promotion is valid every Wednesdays, Thursdays and Saturdays!
To utilize mentioned promotion, please, make an appointment in advance at 577 119 119 or 2 02 25 25!
Wish you health!
Give us a call