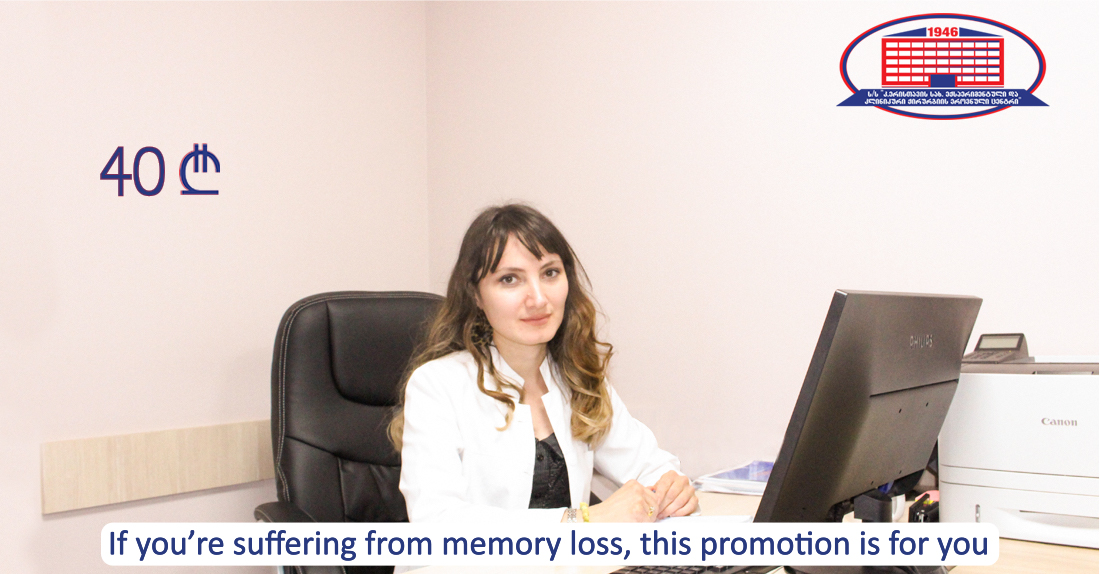 National Center of Surgery offers consultation with neurologist and neuropsychological examination for 40 GEL
You should utilize the promotion, if following symptoms are familiar:
Memory disorder;
Attention and concentration cabaility degradation.
Feeling of dizziness;
Thinking processes and learning skills disruption.
Within the promotion following procedures wil be coonducted: consultation with neurologist and neuropyschological examination (using FAB, MMSE or Moca tests)
Remember, timely consultation and adequate treatment will improve your quality of life, prevent risks of dementia develoopment and improve your cognitive functions.
Promotion is valid every Wednesday!
If you would like to utilize mentioned promotion, please make an appointment in advance at 577 119 or 199!
Wish you health!