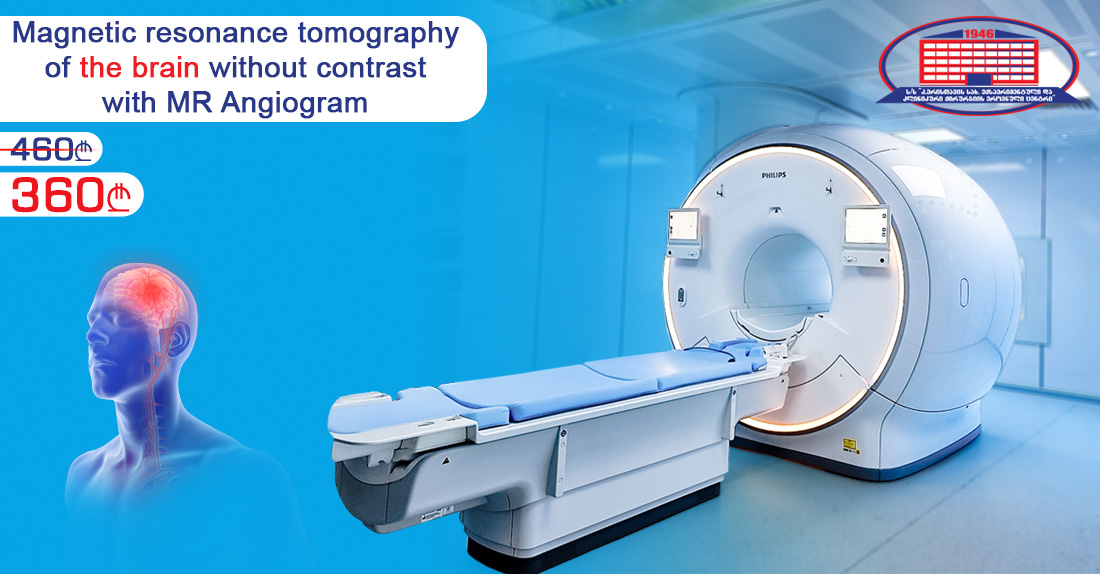 Discounts on magnetic resonance imaging tomography with a 3 Tesla power
The National Center of Surgery continues to promote the most popular studies and now offers angiography without contrast with magnetic resonance imaging of the brain.
The study costs 360 GEL instead of 460 GEL with the discount! The discounts are available every day through June 30.
3T MRI is a device that uses digital technology and artificial intelligence to provide the best image possible to the doctor and aid in determining the best treatment options.
Please call (+995) 577 119 119 or (+995) 322 02 25 25 to pre-register for the selected offer !
The National Center of Surgery wishes you health!
Give us a call