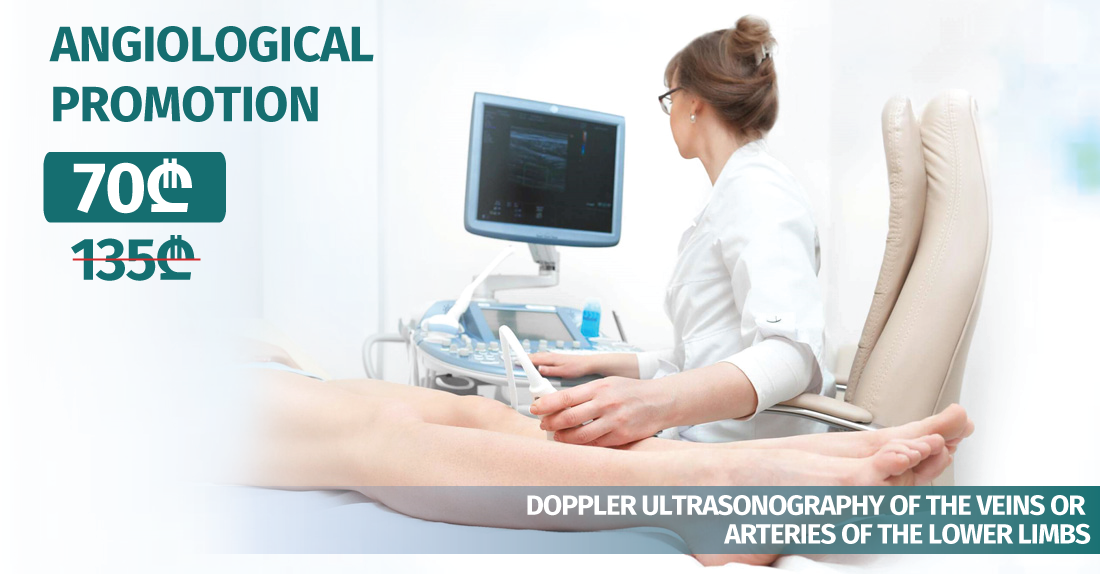 Start preparing for summer today
If you have discomfort in the lower limbs:
Feeling of heaviness;
You get tired easily;
Burning and cramping sensations;
Occasional dull pains;
Swelling in the foot and ankle-tibia joint, which worsens at the end of the day.
It's time to consult an Angiologist!
Take advantage of The National Center of Surgery's special offer and conduct for 70 GEL instead of 135 GEL:
Consultation with an Angiologist:
Determination of prothrombin time and INR (PT Time, INR);
Dopplerography of the veins or arteries of the lower limbs.

To take advantage of the promotion, please register in advance at +995 577 119 119 or +995 322 02 25 25
Wish you health!
Give us a call