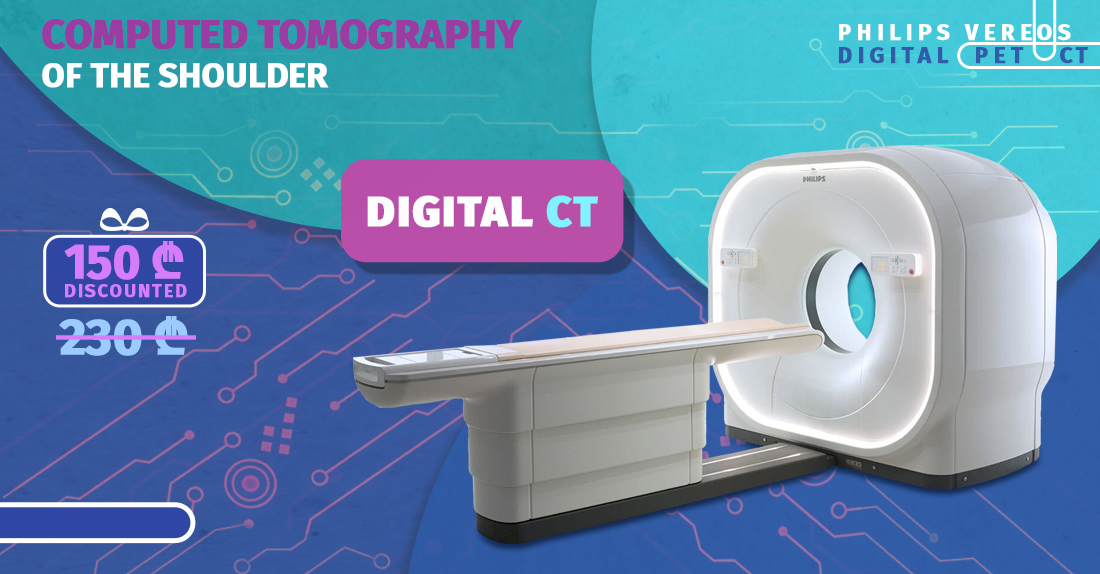 Additional savings on radiological studies
Discounts are available at The National Center of Surgery for shoulder computed tomography. Utilize a special digital tool (PHILIPS VEREOS) for research, and with the assistance of qualified radiologists, arrive at a certain diagnosis.

The discount price of the research is 150 GEL instead of 230 GEL!
The discount is valid every Monday, Thursday, Saturday, and Sunday.
The benefit of 128-sided computed tomography is that it can catch diseases in their very early stages. The multi-sided scanner picks up even the tiniest shape, which in turn discloses the pathology and lets us view a variety of things, including potentially cancerous conditions!
Please register in advance at +995 577 119 119 or +995 322 02 25 25 to take advantage of the promotion.
Every day, The National Center of Surgery is open 24 hours a day.
Wish you health!
Give us a call