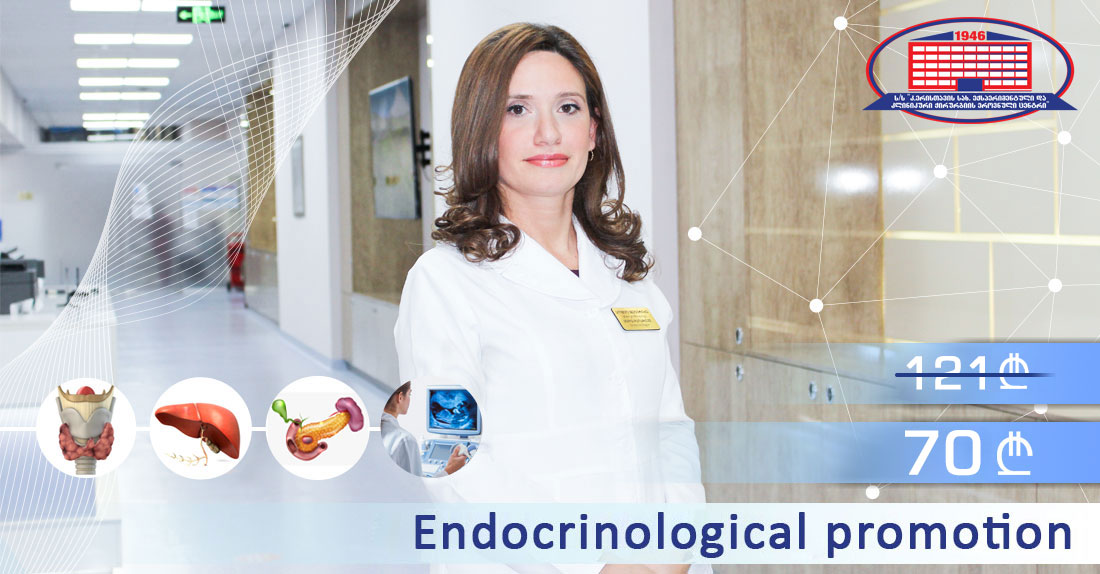 National Center of Surgery offers discount, endocrinologist consultation and clinical-laboratory tests
If you notice that your health condition has changed abnormally and you are bothered by complaints such as:
Fatigue and drowsiness;
Increased feeling of thirst;
Increased demand for sweets;
Delaying wound and ulcer healing;
Cases of diabetes in family anamnesis.
Apply to the National Center of Surgery, where you will receive the following services at the most discounted price, instead of 121 GEL for 70 GEL:
Consultation of an endocrinologist;
Ultrasound of the liver, pancreas and bile ducts;
Determination of glucose content in the blood.
As part of the promotion, Sophio Futuridze endocrinologist will assess your complaints, determine the causes and plan a course of appropriate treatment.
The promotion is valid on every Thursday!
Please, note that, in order to use the promotion, you need to register in advance at the contact number (+995) 0322 02 25 25.
Wish you health!
Give us a call
---
What are patients interested in
Vitamin D deficiency
Qauestion:: Which medication is effective in vitamin D deficiency? I'm 31 years old
See Answer
See More