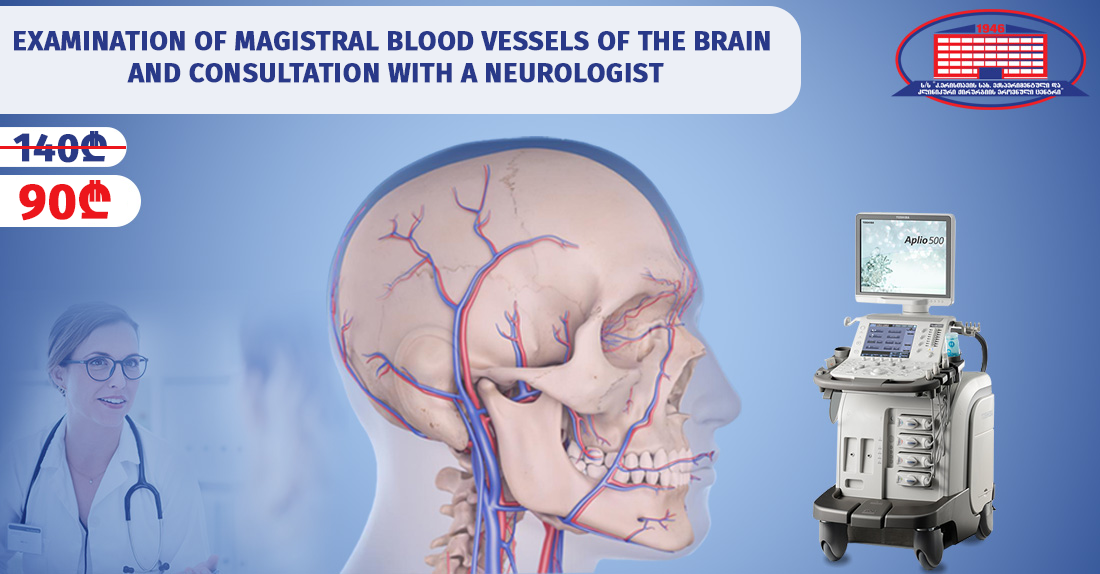 If you suffer from dizziness, loss of coordination, nausea, ringing in the ears, utilize unprecedented promotion of National Center of Surgery!
For 90 Gel instead of 140 Gel, we offer:
Doppler of brachiocephalic blood vessels;
Consultation with a neurologist
Examination of magistral blood vessels of the brain is conducted with the ultramodern ultrasound device TOSHIBA APLIO 500 using which it's possible to evaluate vascular permeability, detect atherosclerotic damage of blood vessels, asses the grade of stenosis in case of one and so on.
Prompt diagnosis and adequate treatment are one of the essential preconditions for preventing the stroke!
Promotion is valid every Tuesday and Thursday!
Please, make an appointment in advance at (+995) 0322 02 25 25 to utilize the mentioned promotion!
Give us a call
---
What are patients interested in