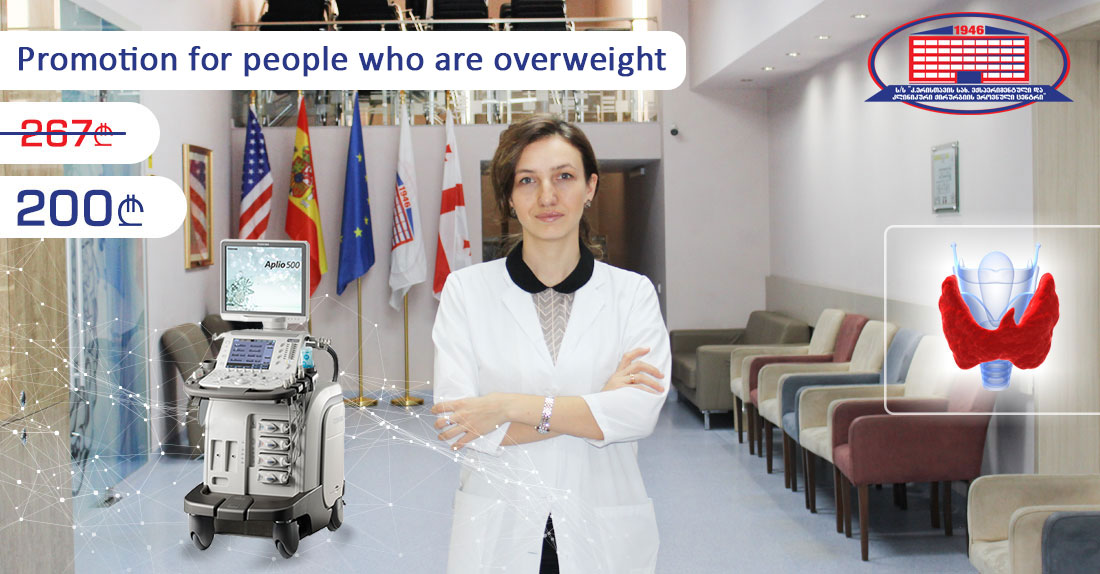 Endocrinological promotion
If you suffer from obesity and are unable to lose weight on your own, The National Center of Surgery has a special promotion for you!
From September 27 to October 11, instead of 267 GEL, for 200 GEL, we offer an unparalleled promotion in the field of endocrinology, where you will be provided a tailored food menu and imposed diet regimen based on the consultation of Dr. Ani Chokhonelidze.
You will conduct the essential research and laboratory testing as part of the promotion, such as:
Consultation with an endocrinologist;
Abdominal ultrasound;
Ultrasound of the thyroid;
TSH determination in the blood;
Determination of LDL (low-density lipoproteins) in the blood;
Homeostasis indices (HOMA and C peptide).
To use the promotion, please register in advance at (032) 2 02 25 25!
The National Center of Surgery wishes you good health!
Give us a call
---
What are patients interested in
Vitamin D deficiency
Qauestion:: Which medication is effective in vitamin D deficiency? I'm 31 years old
See Answer
See More