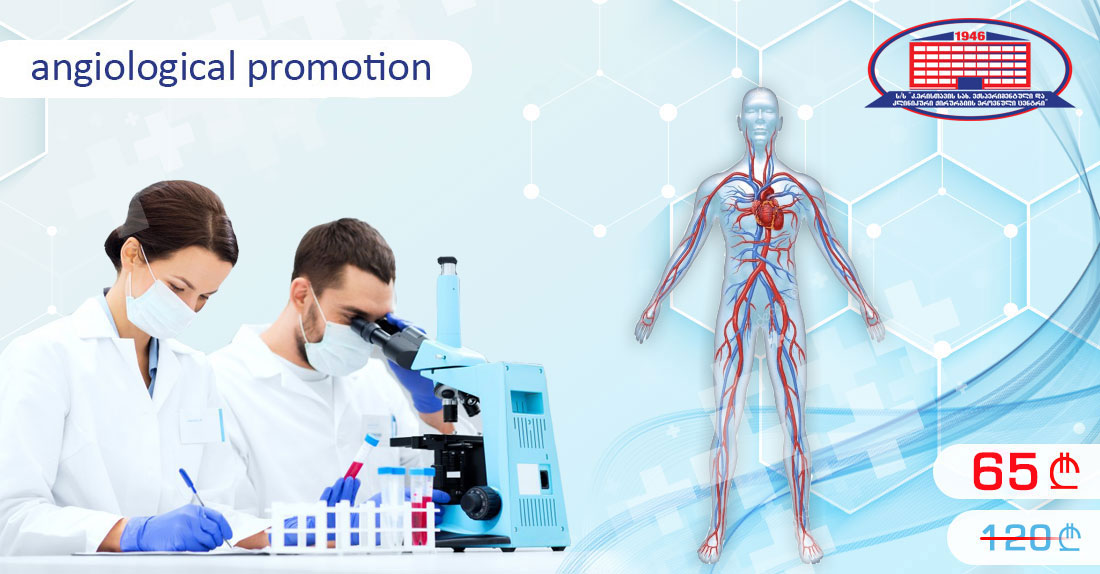 The National Center of Surgery is announcing another angiological promotion.
In 100 to 95% of cases, thrombus forms in the deep veins of the lower extremities, extending from the knee to the pelvis. Thromboembolism is also one of the most common complications in COVID-transmitted patients.
If you represent a risk group:
Conveyed COVID infection;
You are diagnosed with diabetes or you are overweight;
Your lower extremities become heavy or swollen.
At the National Center of Surgery you can take advantage of the most preferential angiological promotion, within which, instead of 120 GEL, for only 65 GEL, you will conduct:
Duplex scan of the veins of the lower extremities;
Determination of d-dimer concentration.
The promotion will take place every Friday - from 10:00.
If you want to take advantage of this promotion, please register in advance at (+995) 0322 02 25 25.

Wish you health!
Give us a call
---
What are patients interested in
Varicose veins
Qauestion:: Question: Greetings, I have varicose veins, visible lumps all over the left leg. Is laser surgery, ablation possible? And what does it cost?
See Answer
Abdominal Aortic Aneurysm
Qauestion:: Please tell me if the operation is now possible for a citizen of Azerbaijan. Abdominal aneurysm. What's the price?
See Answer
See More