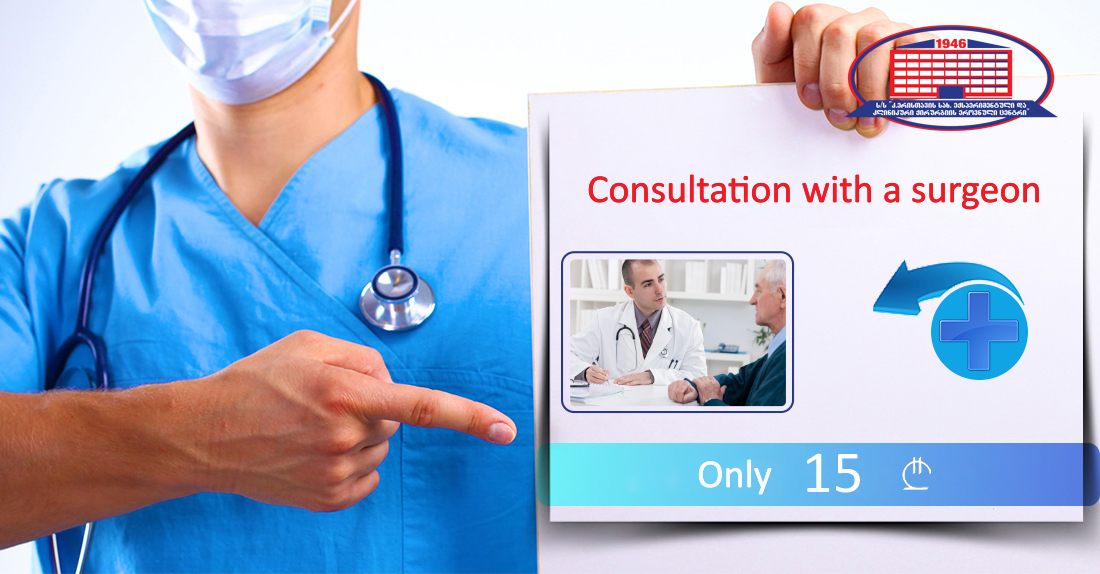 National Center of Surgery announces a promotion in the field of surgery.
Within the promotion, it's feasible to diagnose various surgical problems and plan treatment tactics.
Only for 15 GEL, we offer:
Consultation with a surgeon;
Abdominal ultrasound.
Promotion is valid every Tuesday, Thursday, and Saturday.
Please, make an appointment in advance at 577 119 119 or 2 02 25 25.
Wish you health!