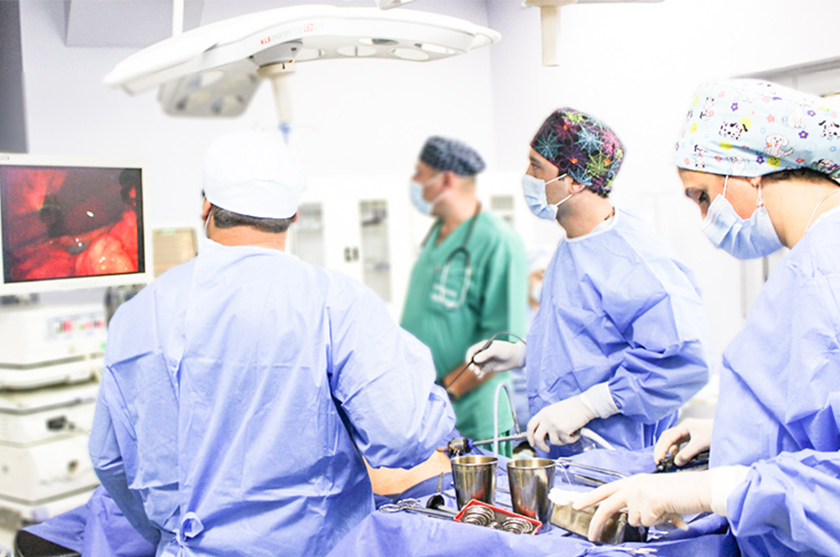 At the National Center of Surgery, The Department of Surgery is equipped with new technologies, ultra-modern machines, and post-operative wards.
They say, along with medications, human warmth, support, attention is also a good healer. This kind of environment prevails in the Department of General Surgery of the National Center of Surgery. The clinic stands out for the teamwork, thanks to which surgeons have a lot of grateful patients and their number increases daily.
Clinical experience and professionalism allow them to solve all kinds of problems in the field of surgery. They work hard and take care of the patients round-the-clock. They are trained to perform both open and laparoscopic or endoscopic surgeries.
As you know, oncology diseases are the actual problems of the modern day medicine.
The radiotherapy department is functioning at the National Center of Surgery, which is equipped with ultra-modern apparatus. Along with the team of the Radiotherapy Department, oncotherapists, our surgeons take part in the treatment of oncology diseases.
The following types of modern surgeries are performed at the National Center of Surgery:
Surgical treatment of thyroid gland diseases;
Surgical treatment of pancreas and liver oncology, as well as non-oncology diseases;
Surgical treatment of inflammatory and oncopathology diseases of gallbladder and bile duct;
Reconstructive surgeries of the GI tract and bile duct;
Splenectomy during the spleen or hematology diseases;
Bariatric surgeries Gastric bypass – the surgery bypassing the stomach and vertical resection of stomach, known as the sleeve-gastrectomy are performed using a modern approach.
Minimally invasive interventions on the biliary duct as well as neoplastic formations are also performed at our clinic.
It is noteworthy that the minimally invasive interventions are performed under the guidance of our ultra-modern machines (Computed Tomography, ultrasound).