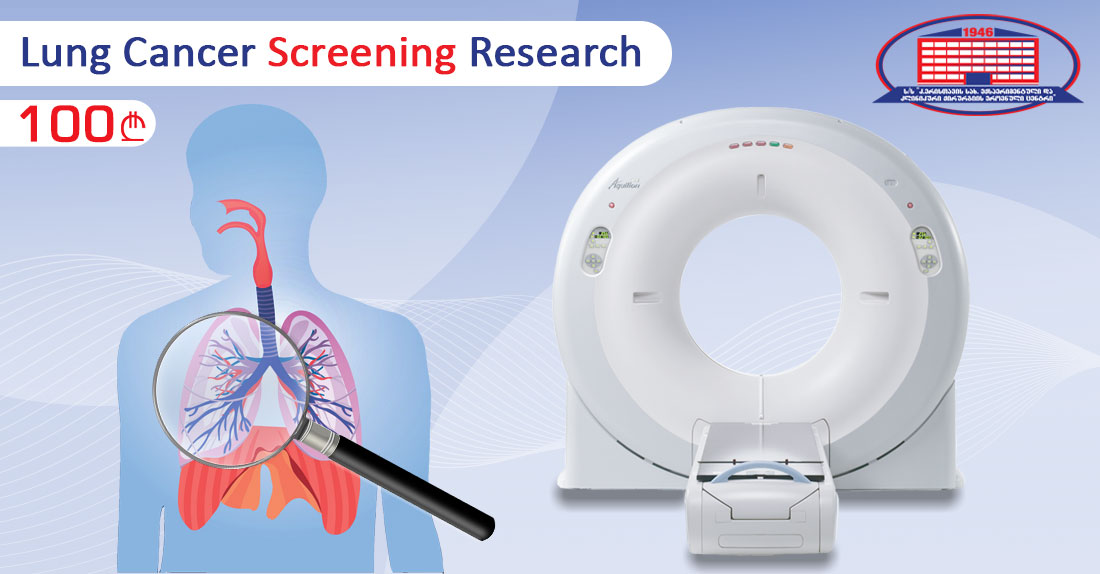 National Center of Surgery offers a promotion through which you will prevent lung cancer development.
With promotion-screening if cancer is detected. disease treatment will be conducted timely and properly
We offer a lung cancer screening with low-dose computed tomography only for 100 GEL!
In a framework of promotion, examination is conducted using clinic's ultramodern 32 slice computed tomography machine Toshiba Aquilion RXL.
Promotion is valid every day.
Men and women 40 years old or above can utilize the promotion.
You must know this!
According to official statistics, in a world:
95% of the people with lung cancer are smokers.
Chances of lung cancer death are 20 times higher for smokers.
The risk of myocardial infarction development is 12 times higher for tobacco consumers.
Smokers are 10 times more likely to suffer from stomach ulcer and 5 times more – kidney cancer!
Keep in mind that smokers are not the only ones in lung cancer risk groups and even people who aren't consuming tobacco should utilize the screening.
Remember, timely prevention of lung cancer has positive results in 30-50% of the cases!
If you would like to utilize mentioned promotion, please, make an appointment in advance at 577 119 119 or 2 02 25 25!
Wish you health!
Give us a call