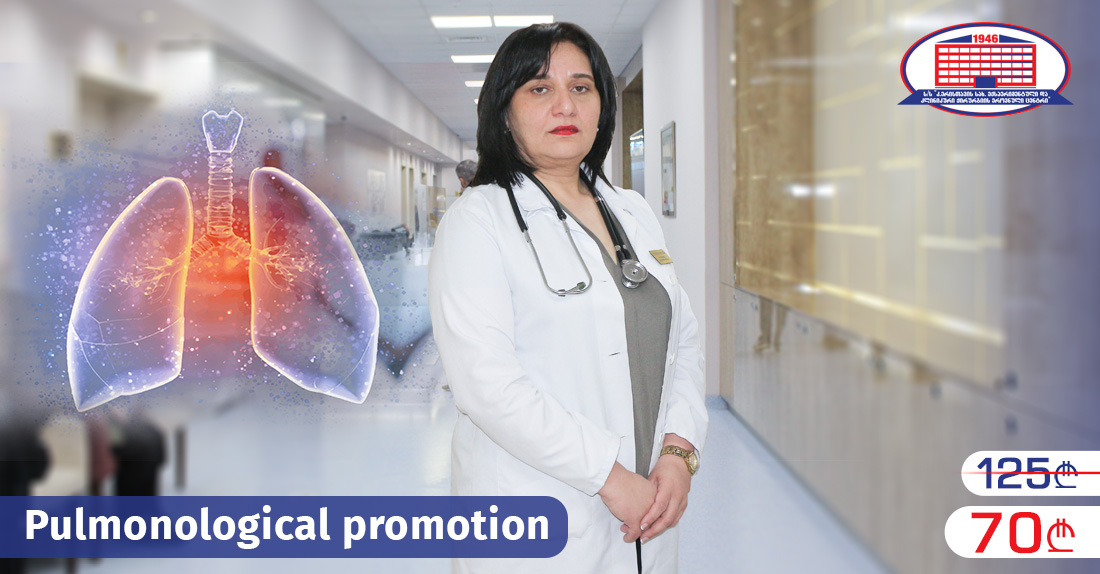 Two projections of an X-ray of the chest
If your daily routine necessitates spending a lot of time driving and you exhibit the following symptoms:
Coughing;
Presence of excessive sputum;
Having trouble breathing.
Avoid missing it! These complaints might be symptoms of pneumoconiosis or another pulmonary illness.
The National Center of Surgery is offering a chest x-ray examination and consultation with a pulmonologist and physiatrist for 70 GEL instead of 125 GEL as part of the discount.
The promotion is available every Monday and Friday from September 20 through December 20.
Keep in mind, that lung cancer is one of the most prevalent malignant diseases and frequently develops without symptoms or with minor complaints! Therefore, the risk of additional consequences can be reduced with prompt disease investigation and treatment.
Please register in advance at +995 577 119 119 or +995 322 02 25 25 to take advantage of the promotion.
Wish you health!
Give us a call